Stefan Bergheim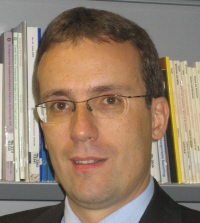 Stefan Bergheim is a senior economist at Deutsche Bank Research. He studied economics in Saarbrücken, Germany and for three years in the USA, where he also taught international economics. He has worked for global investment banks and their institutional clients since 1995, covering the German and European economies from Frankfurt.
Since 2002 Stefan works for Deutsche Bank Research, with a focus on demographics, human capital and long-run economic growth. He is the lead analyst in DBR's ongoing megatopic Global Growth Centres. This interdisciplinary project combined the insights from trend researchers, economists and many country experts to generate a novel framework for analysing long-run economic growth: Formel-G. The project derived GDP forecasts for 34 economies until 2020, filling a gap between strong demand and little supply for fundamental forecasts. The unique framework and the forecasts can help decision-makers in companies, markets and politics to make better-informed choices.
Stefan has presented the work of DBR for example at the International Monetary Fund, the conference "Korea Industry Vision 2020", the Finland Futures Research Centre and at several occasions in Germany.
Deutsche Bank Research is the think tank of Deutsche Bank Group based in Frankfurt. It focuses on the analysis of global economic, societal and financial-market trends, i.e. the environment in which Deutsche Bank operates. It actively promotes public debate on economic, fiscal, labour-market and social-policy issues. Current research topics include Global Growth Centres, demographic change, China's growing economic and political status, energy (the world after the petroleum age) and Germany's return to growth.