MAKING SENSE OF THE FUTURE
November 22 - 24, 2006
Culture and Convention Centre Lucerne, Switzerland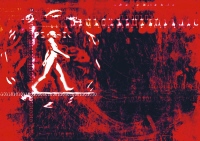 July 31 2006 is the deadline for early booking discounts! Please register online or send a the registration form by fax to +41 (0) 41 240 63 38. The number of participants is limited!


All speakers confirmed

Please note that all speakers mentioned online are confirmed. Seize the opportunity to meet the foremost futurists and corporate futurists. Among them:
More information to each programme part as well as the print programme will be available shortly - we will announce it through our newsletter.